PREV
NEXT
K show 2022! CYKF take a big success with pellets demonstration and profession.
International indicator exhibition of plastic and rubber industry, K s 2022 opened grandly on 19 October at Messe Düsseldorf, coming back with "Plastics shape the Future" as hot topic.
Diversity Pellets Demonstration Hit Customers' Needs
Since Covid-19 just turned into stability and existed many unpredictable risks, we couldn't help but choose to participate in K 2022 without an extruder demonstration. Instead, CYKF presented our pellet to show visitors how comprehensive we are.
Thankfully, the absence of the extruder didn't lose visitors' attention. On the contrary, the overlapping materials between visitors' needs and our pellet successfully brought cooperation opportunities. And recycling series is the most popular among all series.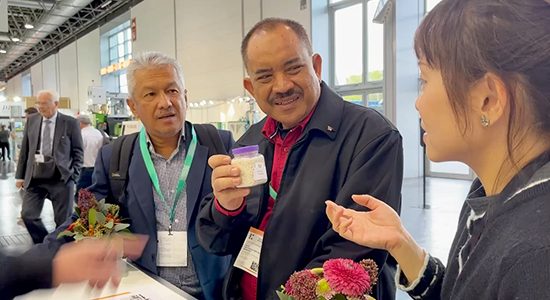 K Show Visitors Praise for Dedicated 3D Extruder Animation
In addition, CYKF specially released a 3D anime video of CK-42HT Co-rotating Twin Screw Underwater Pelletizing Compounding Line for visitors. The video not only gets visitors' affirmation but also helps them know the extruder manufacturing process better.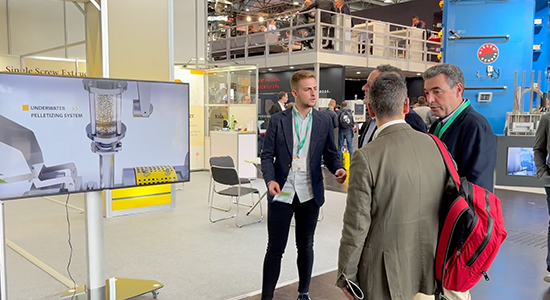 3D Animation - Co-rotating Twin Screw Underwater Pelletizing Compounding Line
The 2022 K show ended with laughter and happiness. Thanks to all our friends and customers for coming to our booth,also the K official crew bridging business relationships for exhibitors.
CYKF remains the sprite of innovation, and a brand new CYKF will show up in 2025 K! We'll see you then!