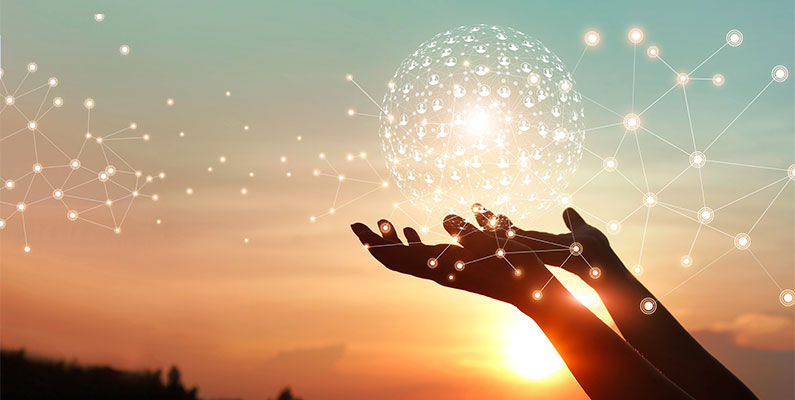 We Drive Circular Economy Forward
CYKF has started assisting global customers in plastic recycling since 1999, the company's founding year. Whether it is general plastic waste recycling or high-end plastic waste recycling, the CYKF self-designed intelligent recycling pelletizing system are capable of bringing the lowest loss of material physical properties to maximize the greatest benefits of recycled plastics.

Through CYKF's superb craftsmanship and technology, our high-efficiency plastic waste recycling machines enable customers to have a rapid return on investment. The systems also bring a positive impact on the circular economy and sustainability of the earth.
About Plastic Recycling
Plastics and human life are inseparable. We can find plastics in our daily necessities, food packaging, furniture, electronic devices, automobiles, or other diverse applications. How to make such high-consumption resources become effectively reusable has always been our team's goal.

The outstanding mixing behavior, degassing and filtration functions of our recycling systems can respond to different forms and cleanliness levels of recycled plastics. Furthermore, we can also evaluate our other types of extruders to assist customers in mixing recycled plastics with various fillers or additives to reform materials. Whether it is simple mechanical recycling or upcycling, through our technology, the plastic wastes are not only possible to be re-entered into the original production process but can be treated as new sources for other wider applications.
Basic Plastic Recycling Process

① Side force feeder / Conveyor + Side shredder
② 1st single screw extruder
③ 2nd single screw extruder (optional)
④ Pelletizing system: Underwater pelletizing / Water ring pelletizing / Strand pelletizing
⑤ Drying system: Water tank + Strand dryer/Centrifugal dryer
⑥ Vibrating screening unit
⑦ Big bag filling system (optional)
100% Tailor-made Design
For more than 20 years, CYKF has provided numerous tailor-made recycling solutions for countless industrial manufacturers and professional plastic recycling plants. From the recycling of high-end industrial wastes such as electronics and optics, or the general recycling of car headlights, packaging edge trims, etc., we are capable of designing the most suitable pelletizing recycling machines for customers based on their needs and expectations. The plentiful experiences of the team are our greatest asset, we can definitely make a huge contribution to your recycling demands.
Service Range

Service Consulting
Equipment specification
Building a new plant or production line
Materials testing
Troubleshooting
Equipment upgrade, reconstruction or expansion

On-site Service
Equipment installation
Operation guideline
Test-run
Maintenance
Equipment or components maintenance and repair
Suggestions for regular maintenance plan

Spare Parts
Short delivery with quick response